Zazzle has introduced some really nice cases for your Kindle. Read what they say about it:
Caseable Kindle Folio
Create a cover story for your Kindle with the Kindle case from Caseable. Customize the fabric wrapped exterior with your favorite photos, designs or just a name then choose from five different suede leather color interiors to complement your design. Featuring the highest quality printing and hand sewn American craftsmanship, this folio style case is ready to be judged by its cover.

Designed for Amazon Kindle Keyboard 3rd generation.
Water-resistant fabric wrapped hardcover exterior with elastic strap closure.
Suede interior with document pocket and elastic device corners straps.
Handmade with recycled materials in Brooklyn, New York.
Size 7.8" x 5.25".
They sound very similar to the one I have for my Kindle, minus a reading light. Have a look at the designs I have here and I will make more of them from time to time. As always, thank you so very much for taking the time to look at my designs. Enjoy!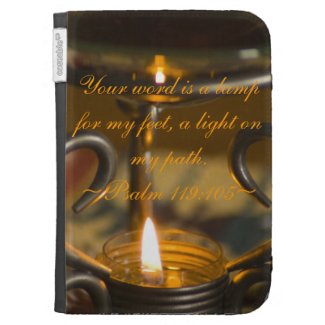 Psalm 119:105 kindle folio case
by
FloralbyFred
View other
Holy Caseable Cases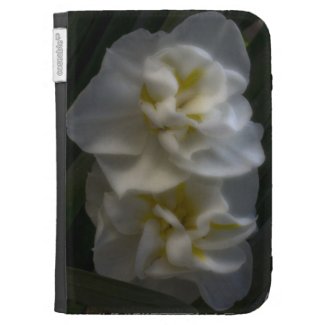 Dreamy Narcissus Daffodils Kindle Keyboard Covers
by
FloralbyFred
Browse other
Floral Caseable Cases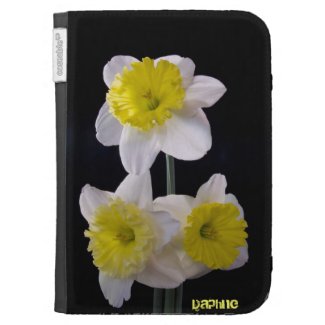 Yellow and White Daffodils on Black Case For The Kindle
by
FloralbyFred
Browse more
Floral Caseable Cases
A Red Rose For You
by
FloralbyFred
Browse other
Floral Caseable Cases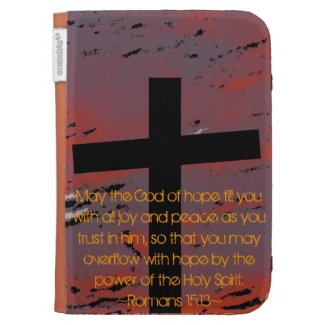 Romans 15:13 kindle case
by
FloralbyFred
See more
Holy Caseable Cases